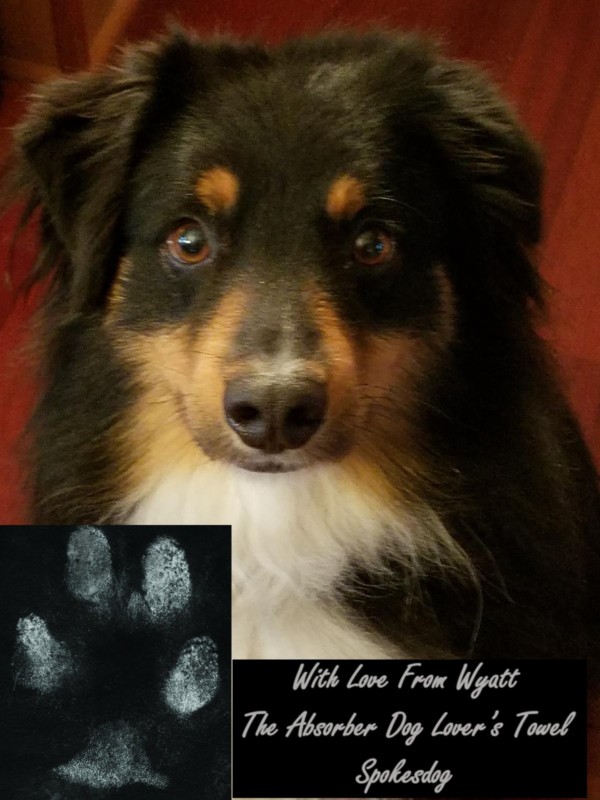 Well, we know that Wyatt is not a Brittany but he is the very best cheerleader anyone could ever want. He is a registered Miniature American Shepherd and he is our pet. He loves to go with us no matter where we are going.  He can be seen at a field trial watching over his Brittany's by the motorhome or helping with chores.  At a show, he enjoys the grooming table as much as the Brittanys.  No matter where we are, he is happy.
But he does have a life of his own, too.  He has been used in a commercial which was a really fun experience.  You can see his commercial here.  He loves to run agility with his friend Aimee Schilling. He has also been to hospitals as a therapy dog.  As he spreads his special love, he warms the hearts and laps of the patients and their families with his warm and inviting little smile.
So, when you see Wyatt, please say hi to him and you will see his cute little butt wag (he can't just wag his tail).  If you have some treats, you might even ask him to do some of his tricks like play dead, roll over, high five, sit, lay down, sit pretty, moon walk, take a bow or his very special skate boarding moves.