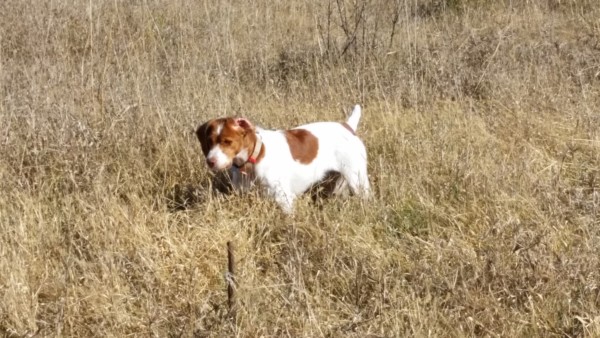 CH The Show That Never Ends – Emerson (Emmy)
Ms. Emmy (7/31/09) was a lovely gun dog. Her keen desire to hunt does not over-shadow her strong willingness to please. If we're going to a show, Emmy loved to get groomed and was ready to go. Once there she was quick to make the switch into "show dog" mode. Emmy finished her show championship before the age of 2.  At that time, she was bred and produced a lovely litter of 11 pups of which Mack is from.  Her love of raising her pups was evident as the pups all grew into fun loving, easy going and confident youngsters.
As the younger dogs in the pack were getting started it was decided that Emmy would not be out competing as strongly.  In March 2018, Emmy placed third in the MI Shooting Dog Championship.  This was a tough class of dogs to compete against which included the 2017 National Open Gun Dog Champion whom she defeated with this placement.  This placement qualified Emmy for the 2018 Gun Dog Nationals.  Soon after this Emmy retired from field trialing.